MDT and the Athlete Workshop (Advanced Course)
MDT and the Athlete Workshop (Advanced Course)
03.12.2021 - 04.12.2021
Wellington
This workshop is for clinicians who have completed the Part A AND Part C Lumbar Spine courses as it builds on knowledge gained in these courses and emphasises the application of MDT to the athletic and sporting population. Discussion will be had on the role of MDT in sports medicine and the challenges of the current model of sports medicine. Case studies will be presented and practical sessions addressing the various key principles of MDT will be included to give examples of applying these principles. Therapists who have experience using MDT for Spine and Extremity disorders will find the course most beneficial.
Objective
To promote Mechanical Diagnosis and Therapy (MDT) as the first line of assessment, treatment and management of musculoskeletal sports injuries.
Goals
Upon completion of this workshop, the participant will be able to:
Understand the relevance and apply the principles of MDT (assessment, management, recovery of function, and prevention) to an athletic / sports population;
Utilise a variety of mechanical loading strategies, based on the principles of MDT, in the management of sport injuries and optimal sport training and injury prevention; and
Effectively use the MDT assessment algorithm to differentiate athletes who may require supplemental management strategies in their injury recovery.
View Overview
Book Course Now
Details
Date and time
Start 0900 Friday 3rd December 2021 (Registration opens at 0830)
Ends 1730 Saturday 4th December 2021
Te Auaha
65 Dixon Street
Wellington
New Zealand
Fees
Early bird fee $448.50 ($390.00+GST) for the 2 day event. This must be booked and paid for by 8th October
Regular fee if booked after 8th October $517.50 ($450+GST).
Is this Course Confirmed?
spaces
Lecturer profile
Greg Lynch
Dip Phty, Dip MDT, Dip MT, MPNZ, MNZCP (Manipulative Therapy)
Greg graduated from the Otago School of Physiotherapy in 1991. He completed the Diploma in Mechanical Diagnosis and Therapy (Dip MDT) in 1994 and the Diploma in Manipulative Therapy (Dip MT) in 1996. Greg was recognised as an Advanced Practitioner with the NZ College of Physiotherapy (MNZCP). He is a Senior and International Instructor with the McKenzie Institute International and has been lecturing extensively with the Institute since 2004. Greg is a member of the McKenzie Institute International (MII) Education Council and a member of the Institutes Board of Trustees. He lectures all over the world.
Greg has been an accredited provider with 'High Performance Sport New Zealand' since 2000. He has an interest in Chronic Low Back pain and sports injuries specifically related to Swimmers and Runners but has a real interest in all sports. Greg has been in private practice since 1992 and is a Co-Director and senior physiotherapist of Inform Physiotherapy Limited and was a founding Director of Wellington Sports Medicine.
Greg is a member of Physiotherapy NZ, NZ Manipulative Physiotherapists Association, McKenzie Institute NZ, NZ Pain Society and Sport Physiotherapy NZ.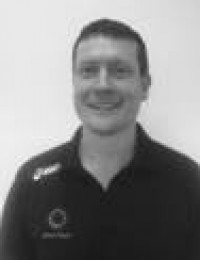 Venue and address
Te Auaha
Address
Te Auaha
65 Dixon Street
Wellington
New Zealand