Credentialling Examination
Credentialling Examination
09.12.2023
Wellington
With the increase in requests for Credentialled McKenzie clinicians, taking and passing the exam is strongly recommended. The exam consists of multi-level testing designed to assess the clinical knowledge and skills in MDT of the clinician.
Successful completion of the Credentialing Examination indicates that a clinician has met the requirements established by The McKenzie Institute International (MII), to recognize basic competency in Mechanical Diagnosis and Therapy® (MDT).
The examination consists of written and practical components, designed to assess the clinical knowledge and skills developed by the clinician throughout the post-graduate MDT courses. Those who pass the exam may add the post nominal "Cred. MDT" to their professional title. Credentialed clinicians who are members of the McKenzie Institute New Zealand are also added to the online Clinician Locator; which is used by patients and referrers seeking certified MDT providers.
View Overview
Book Course Now
Details
Date and time
Saturday 9th December 2023
9.00am to 4.30pm
Registration opens at 8.30am
Te Auaha
65 Dixon Street
Wellington
New Zealand
Fees
$402.50 Early Bird special ($350 +GST) Book and pay by 5th June 2023
$517.50 book and pay within 8 weeks of the exam date ($450+GST)
The exam fee is included in the MDT Education Programme
Is this Course Confirmed?
Confirmed spaces
Lecturer profile
Margaret Campbell
Committee Chair / Faculty Dip Phty, Dip. MDT, PG Dip HSc HPE, MHSc
Margaret graduated from the AUT School of Physiotherapy in 1991. She completed the Diploma in Mechanical Diagnosis and Therapy in 2012, a Post-Graduate Diploma in Health Professional Education in 2015 and her Masters' in Health Science from AUT in 2018.
Margaret has been teaching with the MINZ faculty since 2016. She brings a global perspective to physiotherapy management having worked in both the public and private health sectors in New Zealand, Australia, the United States and the United Kingdom.
In her current role as a Professional Practice Fellow at the Dunedin School of Physiotherapy, University of Otago, Margaret is able to work clinically while continuing to pursue professional development in teaching and clinical education.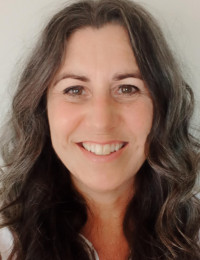 Venue and address
Te Auaha
Address
Te Auaha
65 Dixon Street
Wellington
New Zealand
Parking instructions
Parking in the city centre can be challenging. We suggest that you use public transport if possible. This venue can be reached easily by bus (from Newtown it's buses 1, 3, 18e, 23 or 29; from the train station it's buses 1, 3, 7, 24. 25, or approximately a 25 minute walk; from Brooklyn it's buses 7 or 17 or approx 25 minute walk). Let me know where you're coming from and I can try and find the best public transport route!
The closest parking buildings are the Wilson ones on Willis Street (one at 192 and another at 151) or another at 33 Ghuznee Street. They have early bird rates apply for entering between 6.00am to 9.30am and leaving before 7pm.