Part A - The Lumbar Spine
Part A - The Lumbar Spine
31.07.2020 - 02.08.2020
Wellington
This three day (21 hour) course presents the theoretical aspects and concepts of the McKenzie Method in Mechanical Diagnosis and Therapy, as applied in the examination and treatment of patients with complaints of low back and related referred pain. Through lectures and patient demonstrations the derangement, dysfunction and postural syndromes are described in detail and appropriate treatment plans are outlined with emphasis on the use of patient self-treatment procedures. The clinical efficacy and limitations of the McKenzie approach as applied to the lumbar spine, are illustrated by follow-up patient demonstrations.
There is an online component to successfully complete seven days prior to attending this three day course. This online component is approximately 7 hours work.
View Overview
Book Course Now
Details
Date and time
Start: 9.00am Friday 31st July 2020
End: 5.00pm Sunday 2nd August 2020
Registration opens at 8.30am on Friday
Rutherford House
Lambton Quay
Wellington
New Zealand
Fees
$700 (+GST) Early bird special **Special rate applies until further notice**
$800 (+GST) book and pay within 6 weeks of course start date
Is this Course Confirmed?
spaces
Additional information
This course is open to registered Physiotherapists, registered Doctors of Medicine, registered Chiropractors and registered Osteopaths.

Registrations for each course need to be received by at least 4 weeks prior to the commencement of the course.

Lecturer profile
Margaret Campbell
Dip Phty, Dip. MDT, PG Dip HSc HPE, MHSc
Margaret graduated from the AUT School of Physiotherapy in 1991. She completed the Diploma in Mechanical Diagnosis and Therapy in 2012, a Post-Graduate Diploma in Health Professional Education in 2015 and her Masters' in Health Science from AUT in 2018.
Margaret has been teaching with the MINZ since 2016. She brings a global perspective to physiotherapy management having worked in both the public and private health sectors in New Zealand, Australia, the United States and the United Kingdom. 
Clinically Margaret is a senior clinician in private practice in Napier. Her scope of practice also involves professional supervision and being a clinical educator for undergraduate and postgraduate students.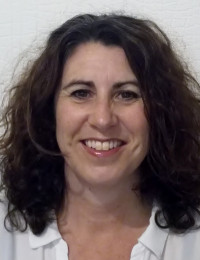 Lecturer profile
Grant Watson
Dip Phys, Dip MT, ADP(OMT), Dip MDT, MCSP
Grant Watson is Consultant Physiotherapist at Collingwood Health Centre, Golden Bay, New Zealand. From 2010 to 2014 he was self- employed as a Clinical Physiotherapy Specialist with Connect Physical Health, Newcastle Upon Tyne, UK, and was a senior partner in Richmond Physiotherapy Centre, Nelson, from 1997–2010.
He is a Senior and International Instructor, and Assistant Director of Education, for the McKenzie Institute International and has taught extensively in Australasia, the Americas, the Middle East and Europe since 1996. He has also been involved with the university-based Diploma in MDT programme since 2004 as a distance-learning tutor, clinical component supervisor, and examiner.
He is a co-author with Robin McKenzie of  "Treat Your Own Knee" (2012), "Treat Your Own Shoulder"(2009), and co-author of  "Treat Your Own Strains, Sprains and Bruises" (1994). In 2012 he was awarded the "Bronze Lady" Extension Award in recognition of his outstanding contribution to education in the field of Mechanical Diagnosis and Therapy.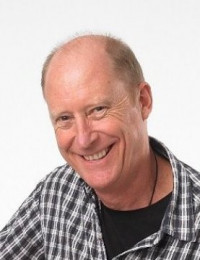 Venue and address
Rutherford House
Address
Rutherford House
Lambton Quay
Wellington
New Zealand