Part A - The Lumbar Spine
Part A - The Lumbar Spine
19.03.2021 - 21.03.2021
Wellington
This three day (21 hour) course presents the theoretical aspects and concepts of the McKenzie Method in Mechanical Diagnosis and Therapy, as applied in the examination and treatment of patients with complaints of low back and related referred pain. Through lectures and patient demonstrations the derangement, dysfunction and postural syndromes are described in detail and appropriate treatment plans are outlined with emphasis on the use of patient self-treatment procedures. The clinical efficacy and limitations of the McKenzie approach as applied to the lumbar spine, are illustrated by follow-up patient demonstrations.
There is an online component to successfully complete seven days prior to attending this three day course. This online component is approximately 7 hours work.
View Overview
Book Course Now
Details
Date and time
Start: 9.00am Friday 19th March 2021
End: 5.00pm Sunday 21st March 2021
Registration opens at 8.30am on Friday
CCDHB Wellington Hospital
Riddiford Street
Wellington
New Zealand
Fees
$805 Early bird special ($700+GST) if booked and paid for by 22nd January 2021
$920 book and pay within 8 weeks of course start date ($800+GST)
Please ask Dinah about special prices for signing up to complete all of the courses and exam with the MDT Education Programme. minz@mckenzieinstitute.org
Is this Course Confirmed?
Confirmed spaces
Additional information
This course is open to registered Physiotherapists, registered Doctors of Medicine, registered Chiropractors and registered Osteopaths.

Registrations for each course need to be received by at least 4 weeks prior to the commencement of the course.

Lecturer profile
Greg Lynch
Dip Phty, Dip MDT, Dip MT, MPNZ, MNZCP (Manipulative Therapy)
Greg graduated from the Otago School of Physiotherapy in 1991. He completed the Diploma in Mechanical Diagnosis and Therapy (Dip MDT) in 1994 and the Diploma in Manipulative Therapy (Dip MT) in 1996. Greg was recognised as an Advanced Practitioner with the NZ College of Physiotherapy (MNZCP). He is a Senior and International Instructor with the McKenzie Institute International and has been lecturing extensively with the Institute since 2004. Greg is a member of the McKenzie Institute International (MII) Education Council and a member of the Institutes Board of Trustees. He lectures all over the world.
Greg has been an accredited provider with 'High Performance Sport New Zealand' since 2000. He has an interest in Chronic Low Back pain and sports injuries specifically related to Swimmers and Runners but has a real interest in all sports. Greg has been in private practice since 1992 and is a Co-Director and senior physiotherapist of Inform Physiotherapy Limited and was a founding Director of Wellington Sports Medicine.
Greg is a member of Physiotherapy NZ, NZ Manipulative Physiotherapists Association, McKenzie Institute NZ, NZ Pain Society and Sport Physiotherapy NZ.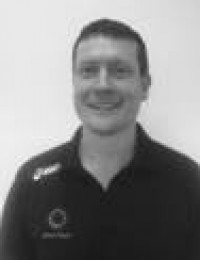 Venue and address
CCDHB Wellington Hospital
Address
CCDHB Wellington Hospital
Riddiford Street
Wellington
New Zealand