Part C - Advanced Lumbar Spine & Extremities - Lower Limb
Part C - Advanced Lumbar Spine & Extremities - Lower Limb
14.11.2019 - 17.11.2019
Wellington
This four day workshop (28 hours) will review and advance the theory and practical application of Mechanical Diagnosis and Therapy in relation to the Lumbar Spine.  Problem solving, reflective learning and clinical reasoning activities are utilised to refine the assessment, classification, differential diagnosis and management of patient's presenting with symptoms related to the lumbar spine.  Practical sessions are utilised to develop skills in the application of both self-treatment and clinician procedures.
The theory and practical application of MDT for lower limb musculoskeletal disorders is presented.  Lectures, patient assessments and practical sessions are utilised to demonstrate the characteristics and management of the syndromes as they present in the lower limb.
View Overview
Book Course Now
Details
Date and time
Start: 9.00am Thursday 14 November 2019
End: 5.00pm Sunday 17 November 2019
Registration opens at 8.30am on Thursday
Home of Compassion
2 Rhine Street, Island Bay
Wellington
New Zealand
Fees
$700 (MINZ members)
$800 (non members)
Is this Course Confirmed?
Confirmed spaces
Additional information
This course is open to registered Physiotherapist, registered Doctors of Medicine, registered Chiropractors and registered Osteopaths.

Registrations for each course need to be received by at least 4 weeks prior to the commencement of the course.
Lecturer profile
Grant Watson
Dip Phys, Dip MT, ADP(OMT), Dip MDT, MCSP
Grant Watson is Consultant Physiotherapist at Collingwood Health Centre, Golden Bay, New Zealand. From 2010 to 2014 he was self- employed as a Clinical Physiotherapy Specialist with Connect Physical Health, Newcastle Upon Tyne, UK, and was a senior partner in Richmond Physiotherapy Centre, Nelson, from 1997–2010.
He is a Senior and International Instructor, and Assistant Director of Education, for the McKenzie Institute International and has taught extensively in Australasia, the Americas, the Middle East and Europe since 1996. He has also been involved with the university-based Diploma in MDT programme since 2004 as a distance-learning tutor, clinical component supervisor, and examiner.
He is a co-author with Robin McKenzie of  "Treat Your Own Knee" (2012), "Treat Your Own Shoulder"(2009), and co-author of  "Treat Your Own Strains, Sprains and Bruises" (1994). In 2012 he was awarded the "Bronze Lady" Extension Award in recognition of his outstanding contribution to education in the field of Mechanical Diagnosis and Therapy.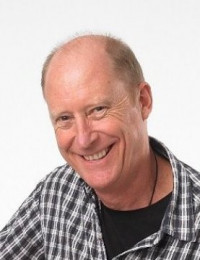 Venue and address
Home of Compassion
Address
Home of Compassion
2 Rhine Street, Island Bay
Wellington
New Zealand